AGHA Melbourne Gift Fair will be packed full of exhibitors showcasing the perfect presents.
Here are four brands launching gift ranges guaranteed to wow your customers.
Compendium Australia, W22 Exhibition Halls (Pink Zone)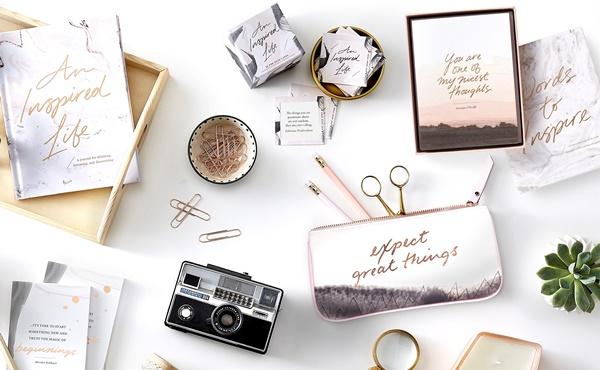 West Australian company Compendium creates items that are perfect for gifting, with positive, heartfelt messages adorning everything from notebooks to cards and pencil cases.
CEO Michael Ratner says every new collection is designed to fill your store with products your customers will love.
"Our thoughtfully curated collections let you offer best-selling items, assuring stronger sell through," he says.
Look out for on-trend, uplifting ranges including An Inspired Life (pictured), Life is Beautiful, Finding Gratitude, Planning Possibilities, Something Wonderful, and Now is the Time for Dreams.
Paloma Living, K3 Design Life (Yellow Zone)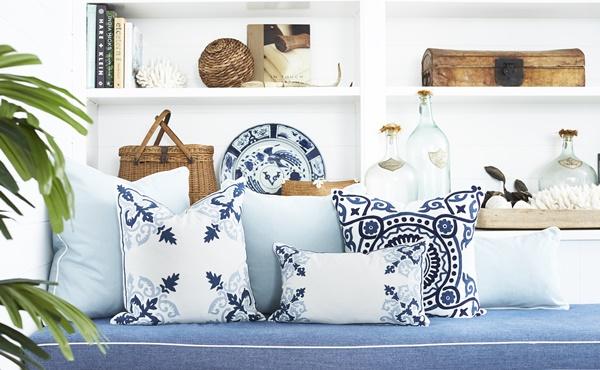 Inspired by the opulence of the Mediterranean and with a great eye for detail, the founder of Paloma Living, Natasha Christofa, creates luxurious soft furnishings. She says she is excited to be launching her spring/summer 2019 collection at the AGHA Melbourne Gift Fair.
"The collections were inspired by the relaxed aesthetic of Australian coastal living," Christofa says.
"These collections of soft furnishings make fantastic gifts as they are the perfect way to add a sense of luxury to any indoor or outdoor living space, with their quality materials and timeless styles."
KE Group, S33 Exhibition Halls (Pink Zone)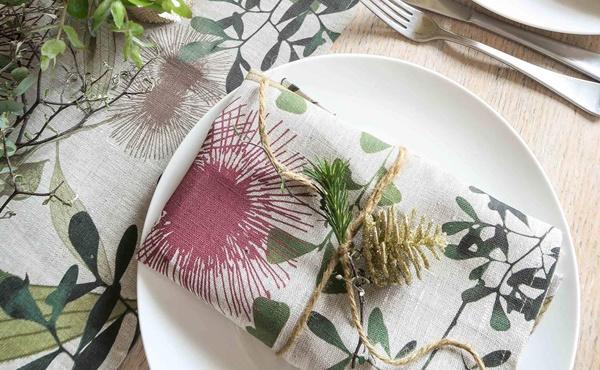 KE Group will launch two unique product ranges at the fair, each with a distinctly Australian flair. No Sand beach towels are the perfect summer gift—they're ultra-absorbent and can hold up to a litre of water, which makes them ideal for drying off after a day at the beach or pool.
Michael Krutsch, KE Group director says the towels will keep you sand-free and are made in Melbourne with the assistance of special needs workers.
KE Group will also showcase its collection of Trudy Rice Usable Art, including textiles and tableware.
"Trudy's tableware brings the beautiful flora and fauna of Australia into the home as only she can," says Krutsch.
"Her distinct, rich oatmeal linen and use of colours transforms dining tables into magnificent works of art."
Carnival Homewares, D8 Design Life (Yellow Zone)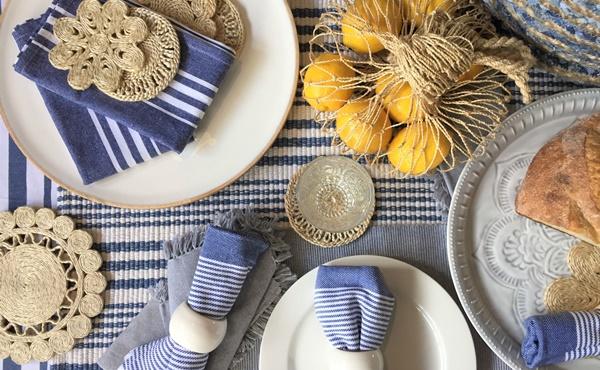 Started by sisters Anna Cerdan and Penny Scandrett, Carnival Homewares stocks a beautiful collection of homewares, resort wear and gifts. They are launching three new ranges at the AGHA Melbourne Gift Fair, ensuring there is something for every store.
Carnival's new on-trend jute range includes everything from handmade baskets to bags, runners and mats, which Scandrett says make great gifts.
"They are practical in nature but wow in design, and are 100 per cent fair trade, so not only is each piece an artwork in itself but you know your spend is making a difference."
The brand will also launch a collection of large metal platters in tones of soft grey and pale pink, along with its first range of handmade, recycled cotton rugs, mats and baskets.
"In the world of repurpose, reuse and recycle, we wanted to ensure we were part of this new direction," says Scandrett.
"With chunky textures in palettes of greys, blues and naturals, these are a great gift with a great message."
The AGHA Melbourne Gift Fair will run from 4 to 8 August at the Melbourne Convention and Exhibition Centre. Register to attend here.