If you're on the lookout for something a bit different, don't miss Unique & Boutique!
Unique & Boutique is a brand new buying destination making its debut at the AGHA Melbourne Gift Fair this August. Focusing on products that are one of a kind, it will feature an eclectic mix of more than 40 gifts, homewares, fashion, jewellery, and art brands.
Here are three Unique & Boutique exhibitors not to be missed.
Banglaozy, Stand G47
The founder of Banglaozy, Shahrear Chowdhury, grew up in Bangladesh surrounded by relatives who created hand-loomed fabrics. Inspired by this, in 2007 he decided to start a business that would help empower artisans and marginalised groups. The result is the Bozy range of bags and baskets, which will launch at the AGHA Gift Fair Melbourne.
"As I grew up I thought if I get a chance I'll help these dying communities as well as similar handmade crafts industries and promote them on the world stage," he says. "Being in Australia is a great opportunity to pursue that goal."
As a social entrepreneur, Chowdhury is committed to ensuring the Bozy supply chain is blood, sweat and pollution free. The products are made in Bangladesh using natural fibres and 100 per cent biodegradable materials including jute, cane, bamboo and natural seagrass.
"Bozy is a green icon providing ecofriendly, sustainable and innovative lifestyle products… We believe in being 'triple E' sustainable, which is economically sustainable, ethically sustainable and ecologically sustainable.
"Our fair traded products range from carry bags to bedroom baskets, giving customers a healthy alternative in every way possible."
Matakana Botanicals, Stand F50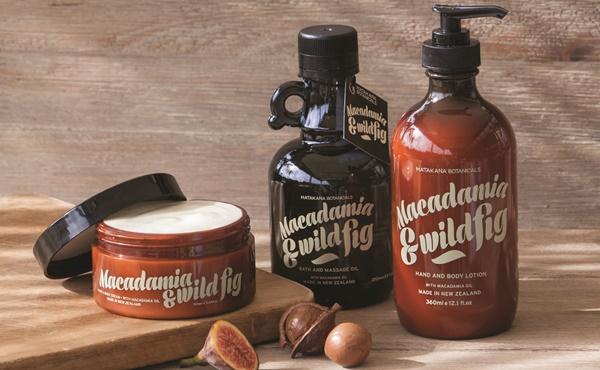 New Zealand brand Matakana Botanicals is the result of a 30-year journey that began with Colyn Devereux making fragrant wood shavings in her basement. Three decades on and Colyn's son, Danvers Devereux, is continuing her legacy.
"Her desire was to create fashionable room fragrance products that looked and smelled good but were also good on the environment," says Devereux.
"Following on the success of this we launched into premium fragrant candles and smart body care inspired by places we enjoy and utilising local ingredients, with this philosophy still remaining 30 years on."
The business, previously known as Les Floralies, has had some big successes, including supplying a jetlag kit to Emirates first class passengers for the past 15 years. The jetlag kits will be on show at the AGHA Melbourne Gift Fair, along with the brand's new Sniff Box collection, which is all about easy to carry aromatherapy solutions for busy lifestyles.
When asked what makes Matakana Botanicals products different to others on the market, Devereux points to the family's passion for what they do.
"Many have said our products have 'soul', which could be a reflection of the passion we have for what we do—after all we are still enjoying this 30 years on," he says. "We take pleasure in taking a finished product from our farm gate to the high street, or in some cases the high skies, so others can enjoy."
Exotik Glamour, Stand G46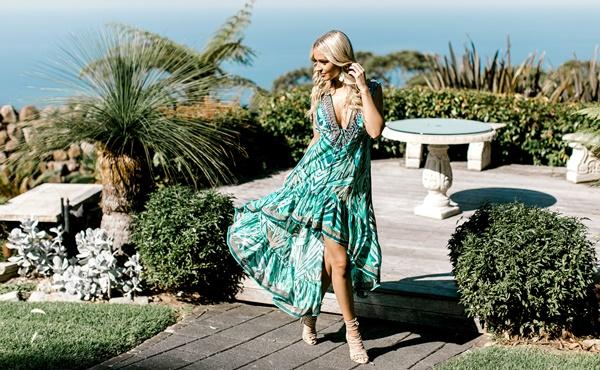 Mother of four Koula Papadopoulos launched her brand, Exotik Glamour, as a creative outlet two years ago and now sends her beautiful kaftans to customers around the world.
"I felt I needed my own path and wanted to unleash the creative side of me. I wanted the freedom to do something that I had complete control of and was desperate for more mental stimulation," Papadopoulos says.
"Exotik Glamour has thus far been rewarding. I have met so many wonderful people in the industry. It has opened up many opportunities for me."
Papadopoulos will showcase her range of pure silk resort wear at the AGHA Melbourne Gift Fair, along with a more casual cotton boho embroidered collection. Each piece is designed by Papadopoulos in collaboration with a team in India.
"These garments are luxurious and the quality of fabrics used is reflected in the price," she says. "We have introduced a viscose silk collection, which is of high quality fabric and finish but is more affordable."
The brand also has a cotton range, produced in Jaipur, India, which has a casual summer vibe at an affordable price.
Unique & Boutique will be located at AGHA Melbourne Gift Fair in the Sovereign Room, Level 1, Melbourne Convention and Exhibition Centre (MCEC) from 4-8 August. Register here to attend.